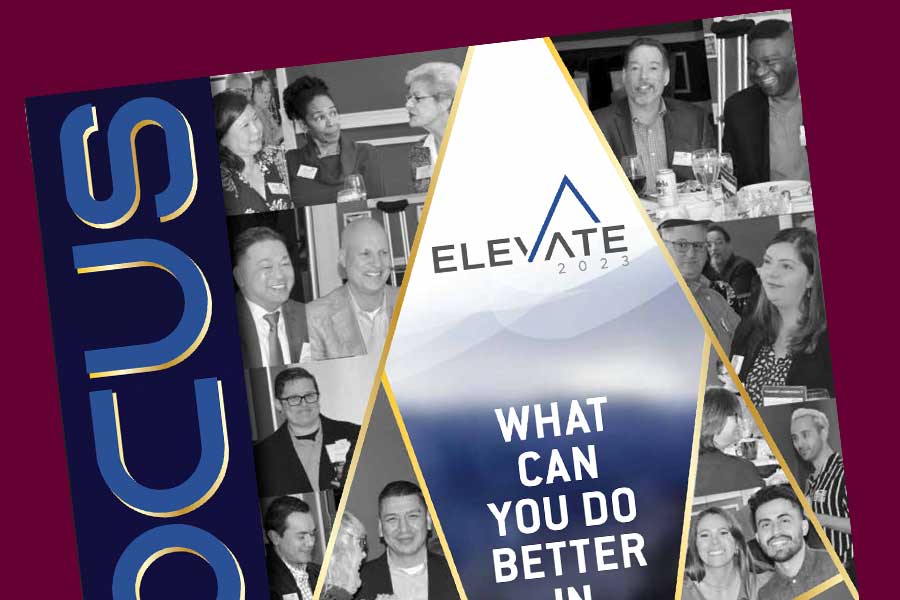 Inflation sucks …fight back with your Reserve Study!!!
March / April 2023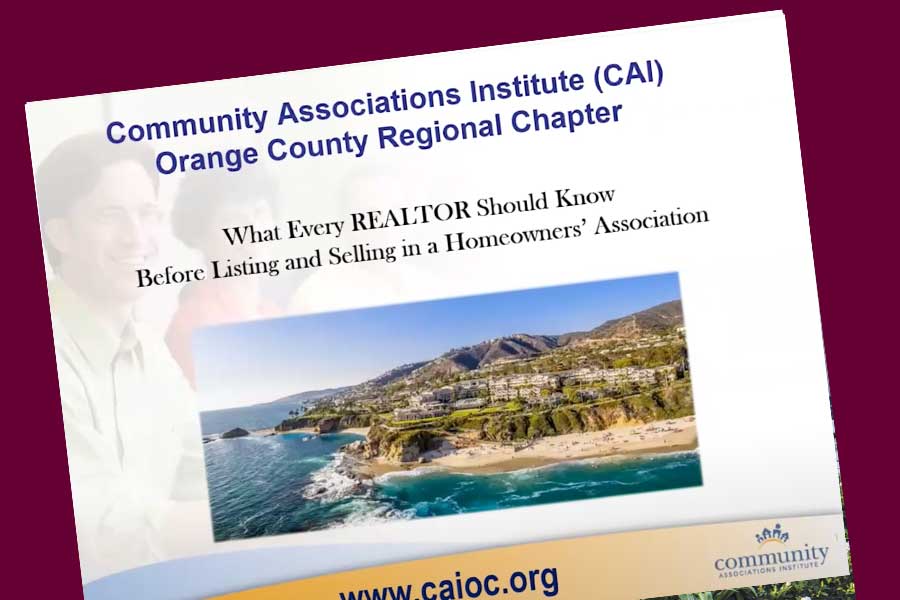 What Every REALTOR® Should Know Before Listing and Selling in a Homeowner Association
May / June 2023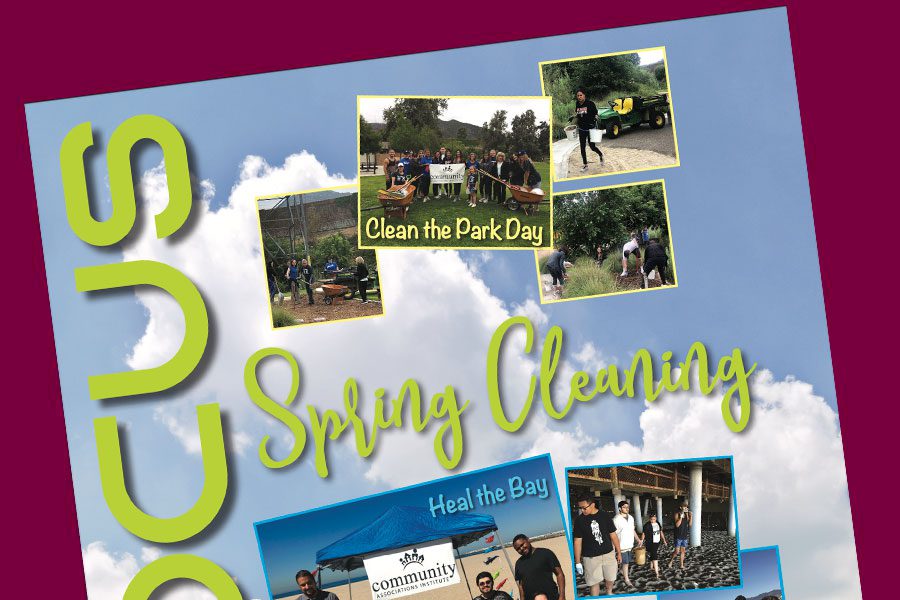 Focus Magazine: Reserve Study Season … It's Starting Now!
May / June 2022
It seems like the last Reserve Study season just ended, right? The timeframe from obtaining the Reserve Study proposal to delivery of the finalized study… anywhere from a few weeks to several months, is often underestimated.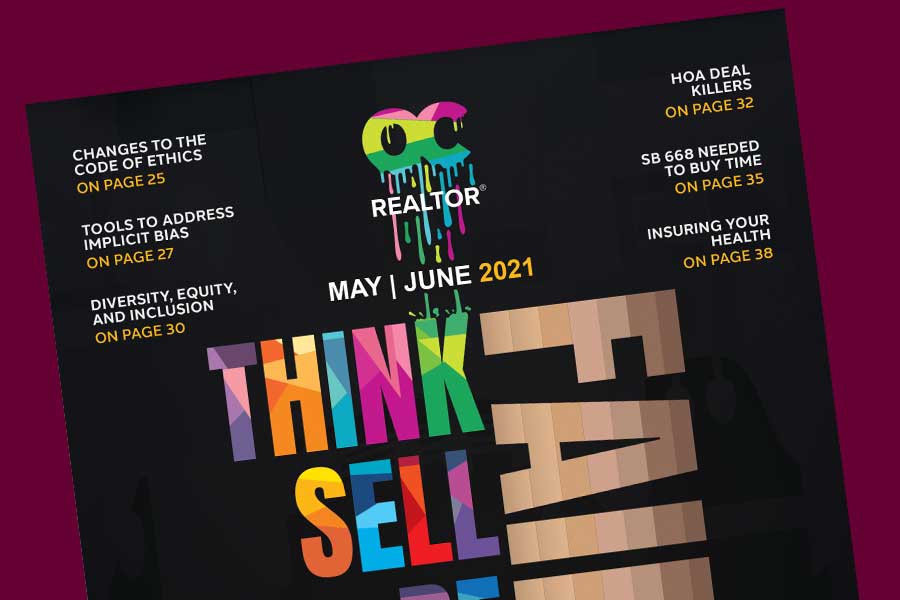 OC Realtor: HOA Deal Killers
May I June 2021
Because properties within Homeowners' Associations (HOAs) make up a significant portion of the available housing stock in Orange County, transactions involving an HOA are becoming more common…
OC View: SB326 Elevated Elements Inspection…Is Your HOA Prepared?
September I October 2020
Last year's California State legislative session included multiple new laws for associations…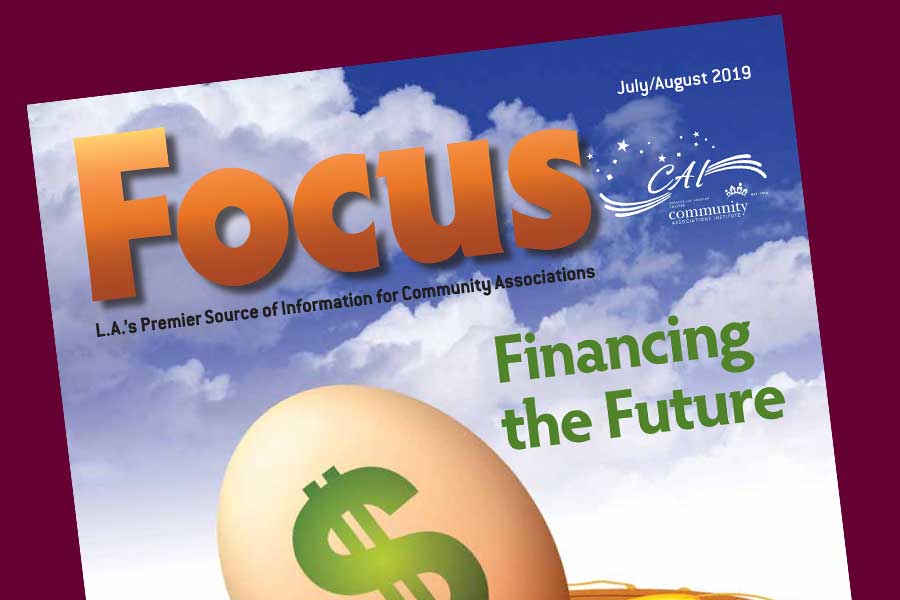 Focus: Reserve Study Thoroughness What is a Major Component?
July I August 2019
Remember that a Reserve Study reflects the unique aspects of your community while seeking compliance with the complex rules and regulations governing the process…
OC Realtor: 5 Things Consumers Need to Know About HOAs
July I August 2019
Become better acquainted with the five new members of the Orange County REALTORS® Board of Directors.  Discover what they view as is the greatest challenges REALTORS® face today—and how they propose to help you navigate those sometimes-stormy seas…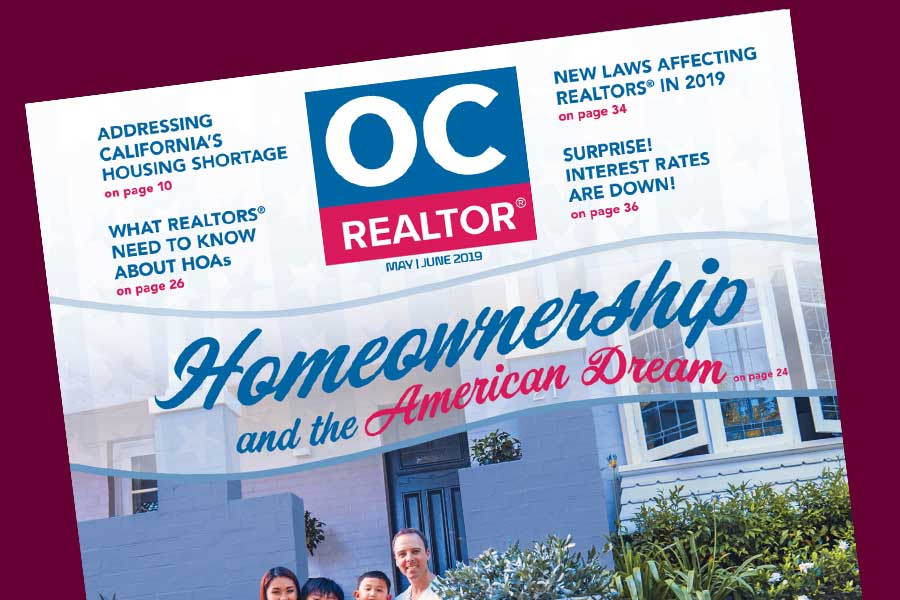 OC Realtor: 5 Things Every REALTOR® Needs to Know About Homeowners' Associations
May I June 2019
Your clients shouldn't buy without knowing what they are getting into, or own without properly protecting what they have…OC Real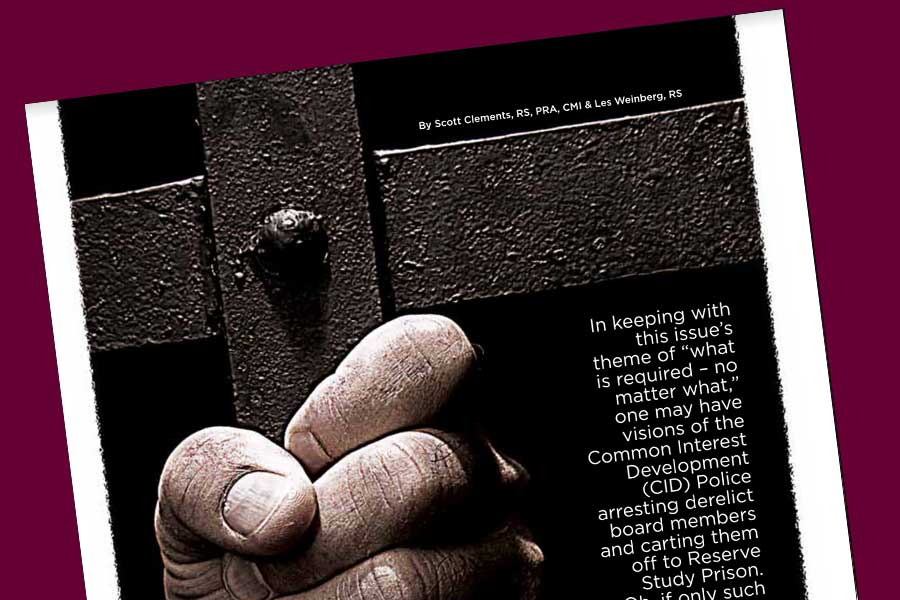 Vision Magazine: Reserve Study Prison
In keeping with this issue's theme of "what is required – no matter what," one may have visions of the Common Interest Development (CID) Police arresting derelict board members and carting them off to Reserve Study Prison.  Oh, if only such people and such a place existed…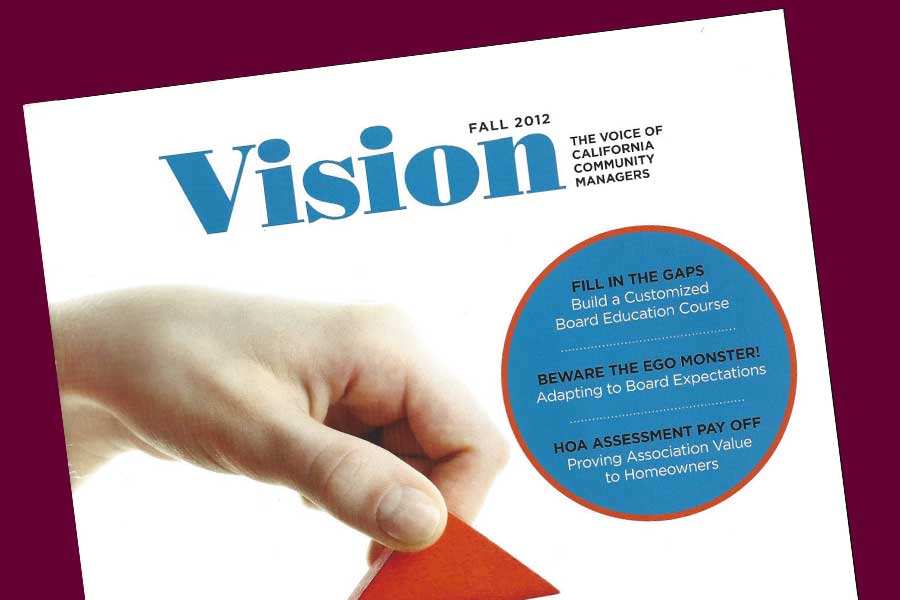 Vision Magazine: Shared Costs, Big Savings
The cost of ownership in CID is typically substantially lower than comparable single-family housing…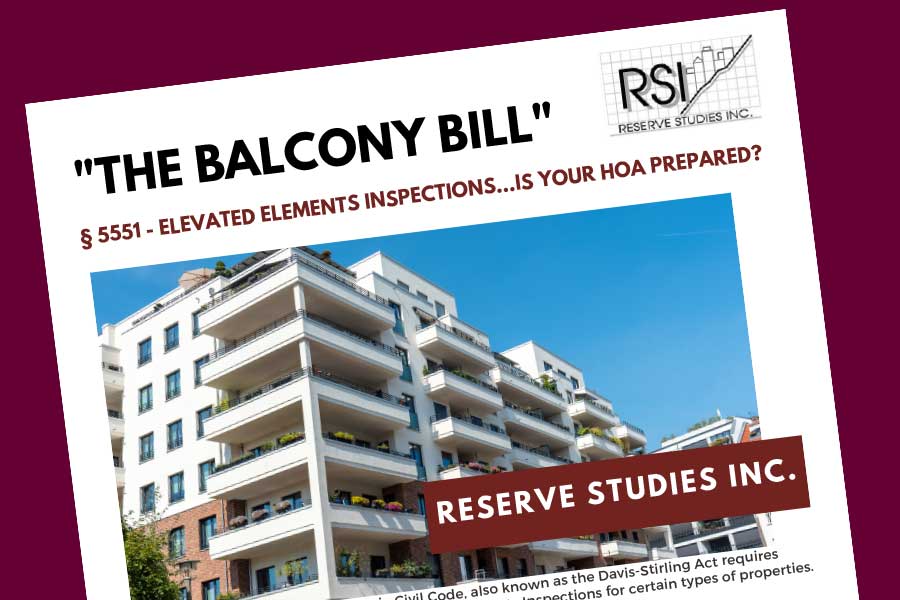 The Balcony Bill: Elevated Elements Inspections…is Your HOA Prepared?
Recent changes in the California Civil Code, also known as the Davis-Stirling Act requires Homeowners' Associations to procure Elevated Elements Inspections for certain types of properties…